Categories
Business Intelligence and Visualizations
Advanced MS Excel 2016 Certification Training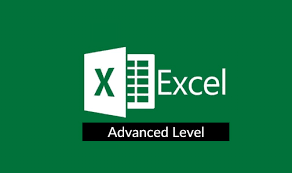 Introduction:
MS Excel 2016 has become one of the prerequisites for almost all private-sector jobs in the analytics and consulting sectors. Through this advanced excel course online, you'll learn the advanced functions that are used by analysts daily. You'll also get accustomed to even more advanced stages of MS excel use like Macros, which in the future will come very handy. Throughout the advanced excel course online, we will give you hands-on assignments and thesis to put the theoretical knowledge into practice.
Features
Course Duration
The student will undergo self-paced learning, where you will get an in-depth knowledge of various concepts covered in the advanced course.

Real-life Case Studies
At the end of the advanced excel training course, the student will be working on a project where you can implement the techniques learned during the advanced excel course online.

Assignments
Each learning module will contain a case study, which can complete before going to the next module.

Lifetime Access
You will get lifetime access to all the videos, discussion forums, and other learning content inside the Learning Management System of the advanced excel course online.
24/7 Expert Support
With the help of a ticket-based tracking system, we provide 24x7 online support in order to solve all your technical queries within no time for lifetime.
Certification
CertOcean certifies you as an expert in Advanced Excel based on the project reviewed by our expert panel.
Frequently Asked Questions (FAQs):
Companies such as NVIDIA, Dell, Walmart have a very great demand for data analysts with advanced excel knowledge.

The average payout for a Data Analyst with MS Excel skills is Rs. 354K per year.

MS Excel is the most demanded software skill for Indeed jobs.