$1880
$1485
-21% Off
Categories
Project Management
CAPM® Certification Training Course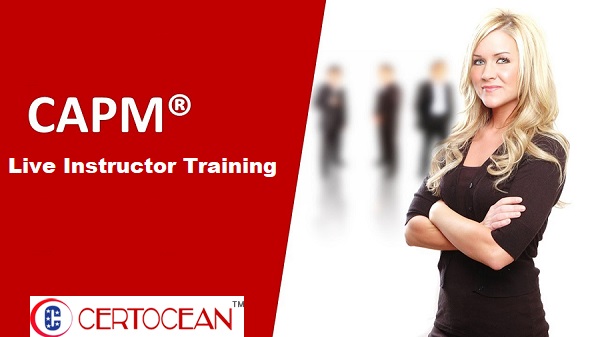 CAPM® Training Overview
Our CAPM certification training gives beginners an overview of core project manager philosophies and knowledge of the five process groups and 10 knowledge areas prescribed by the project manager Institute (PMI®). The course covers the fundamental concepts of project management and its processes, preparing you for the CAPM certification exam.
What is Certified Associate in Project Management (CAPM®)?
CAPM® (Certified Associate in Project Management) is a vendor-neutral certification offered by PMI (Project Management Institute) to the individuals curious about entering into the PM (Project Management) field. It provides expertise in creating project charters and enhancing the scope of the projects, setting deadlines and budgets for projects, planning resources or teams for projects, and more. CAPM® (Certified Associate in Project Management) is an asset that will differentiate you in today's competitive business market and improve your reliability and efficiency of working with project teams.

Course Description
Project management is a well-known profession. However, recent developments in job technicalities and an increase in duties have made the role extremely adaptable. Employers looking to hire capable experts will use CAPM certification as a criterion. CAPM is an excellent choice if you want to boost your career significantly. CertOcean offers Multiple project management courses and a learning path that helps the aspiring project managers to get the certifications. We are not restricted to certifications like CAPM and the other useful courses for any project management career.

Features
Instructor-led live sessions
23 Hours of Online Live Instructor-led Classes. Training Schedule: 8 sessions of 3 hours each.

Assignments
Each class will be followed by practical training sessions for a better hands-on experience.

Lifetime Access
Students will get lifetime access to all the course materials where presentations, quizzes, installation guides, and class recordings are available.

24/7 expert support
We provide 24/7 support to all the students, thereby resolving technical queries.

Certification
Once you have completed your final course training and project, you will receive a certificate stating you are a CAPM (PMI) training certified

Frequently Asked Questions (FAQs):