$2549
$2222
-13% Off
CompTIA A+ Training Course - 220-1001/220-1002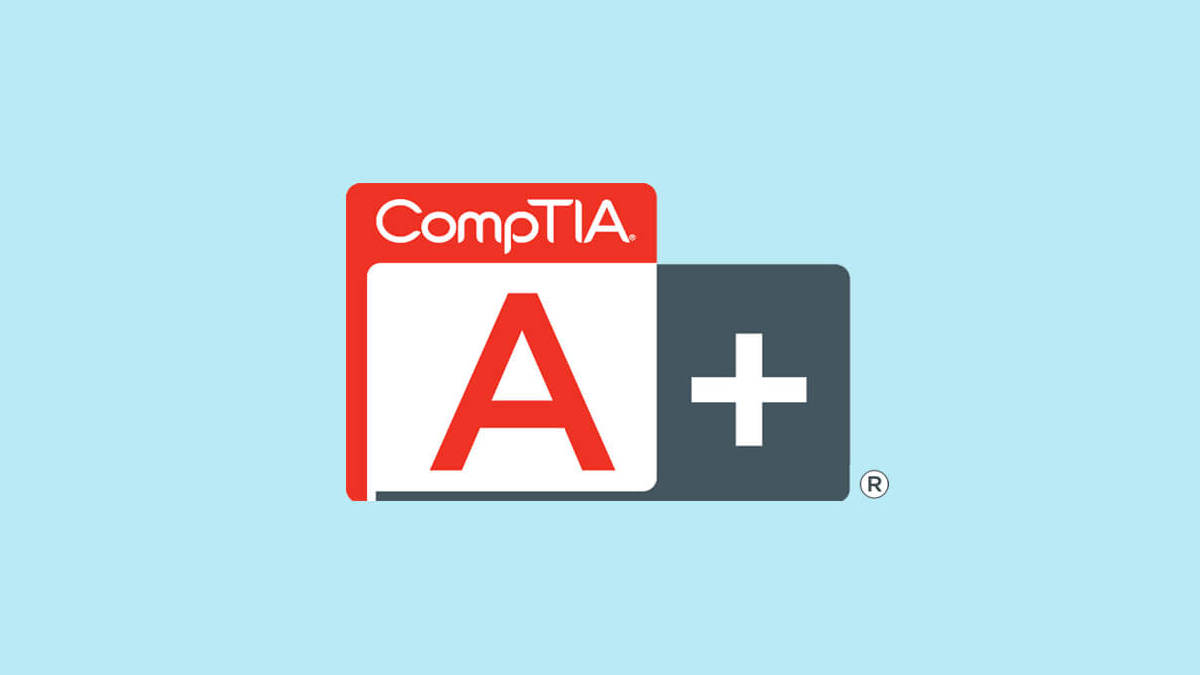 Comptia A+ Certification Overview
The CompTIA A+ certification training course is created for all entry-level and aspiring IT professionals to validate their skills and knowledge in the IT domain. The certification course is made for learners to properly understand the hardware and software technologies that they will be working with so that they can support various IT infrastructures. Organizations often look for this certification as a marker and validation of the prospective employee's skills. The certification has two examinations that candidates need to clear to become certified CompTIA A+ professionals.
CompTIA A+ Certification Training

 
This entry-level certification training course comes with basic knowledge and understanding of software and hardware technologies. Candidates who are completing this certificate course gain worldwide recognition after obtaining their certification. They learn more about the core skills required for their jobs, such as network and application security to support IT, troubleshooting, the configuration of multiple operating systems such as Windows, Linux, and more.
The course revolves around supporting basic IT infrastructures both with hardware and software programs and applications. Candidates of this certification training course also learn about the best practices to implement when it comes to change management, scripting, and documentation. The course also covers how to perform basic backup and recovery for data, among various other data management practices.
The certification validates a lot of skills that the candidates need to possess in order to clear their examinations. Some of the topics that the comptia a+ certification training course covers include different aspects of identification and connections with hardware, different types of networks and networking concepts, knowledge on operating systems, troubleshooting with device and network problems, network security analysis and protection against vulnerabilities, cloud computing, and more.
Course Description
The CompTIA A+ Certification is a globally recognized certification that validates the ability of a computer and mobile technician to solve problems and master a wide range of skills. The certification gives a foundation in today's core technologies like security, cloud, data management skills.
Our interactive comprehensive training will help you prepare for the two exams that you need to pass in order to become CompTIA A+ certified. The CompTIA A+ Core exams are Core 1 (220-1001) and Core 2 (220-1002). Core 1 covers topics like mobile devices, networking, hardware, and virtualization. Core 2 deals with operating systems, security and software troubleshooting. The course is scheduled for 80 hours. 40 hours each are allocated to topics covered in each exam.
To get certified, candidates must clear both these exams. With this globally recognized certificate a professional could gain an easy entry to a top company in a wide range of tech roles.

The learning objectives of the CompTIA A+ plus certification training course are:
The certification recognizes that the certified CompTIA A+ professionals are adept at understanding the basics of computer as well as mobile security, networking, hardware as well as software.
They can also understand the various network components in an organization's operating systems, configure mobile and desktop devices and applications as well as offer support when necessary.
Candidates will also be able to successfully perform data management best practices and data backups and recovery.
They know the best practices and processes for ensuring maximum network and device safety.
The certificate holders also know how to set up, configure, manage, and troubleshoot various operating systems such as iOS, Linux, Windows, Mac, and more.
Features
Instructor-led live sessions
40 Hours of Online Live Instructor-led Classes. Training Schedule: 8 sessions of 5 hours each.
Assignments
Each class will be followed by practical training sessions for a better hands-on experience.
Lifetime Access
Students will get lifetime access to all the course materials where presentations, quizzes, installation guides, and class recordings are available. 
24/7 expert support
We provide 24/7 support to all the students, thereby resolving technical queries.
Certification
Once you have completed your final course training and project, you will receive a certificate stating you are a certified CompTIA A+.
Frequently Asked Questions (FAQs):