Categories
Big Data and Analytics
Apache Spark and Scala Certification Training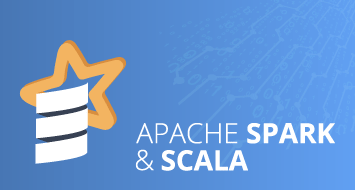 This course is intended to meet the business benchmarks. Top industry specialists curate CertOcean Apache Spark and Scala certification. Thus, the apache spark certification training is made to make you proficient in Apache Spark Certification Training and the Spark Ecosystem, which incorporates Spark SQL, Spark RDD, and Spark MLlib. So, this Apache Spark training is live, instructor-led, and encourages you to ace key Apache Spark ideas with hands-on showings. Thus, this Apache Spark Training course is completely vivid, where you can learn and associate with the teacher and your friends. Select now in this Scala internet training.
For what reason would it be a good idea for you to take Apache Spark Certification training and Scala? 
Spark is famous in driving organizations, including Microsoft, Amazon, and IBM. LinkedIn, Twitter, and Netflix are some organizations utilizing Apache Spark Training. 

The Worldwide Spark market income will develop to $4.2 billion by 2022 with a CAGR of 67%. 

The average compensation stands at $108,366
Features
Instructor-led live sessions
36 Hours of Online Live Classes. Weekend Class : 12 sessions of 3 hours each. Weekday Class: 18 sessions of 2 hours each.
Real-life Case Studies
Live project based on any of the selected use cases, involving implementation of the various Spark and Scala concepts.
Assignments
Each class will be followed a quiz to assess to your learning.
Lifetime Access
You get lifetime access to LMS where presentations, quizzes, installation guide & class recordings are there.
24/7 Expert Support
We have lifetime 24x7 online support team to resolve all your technical queries, through ticket based tracking system.
Certification
Once you complete your final project, you will receive the Apache spark certification training from CertOcean.
Frequently Asked Questions (FAQs):