Categories
Cloud Computing & DevOps
AWS Certified DevOps Engineer Professional Certification Course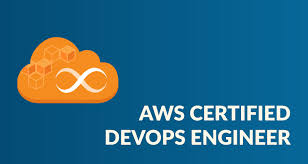 CertOcean's AWS Certified DevOps Engineer course has been designed and developed to help ace the AWS Certified DevOps Engineer (Professional) Certification Exam. The AWS DevOps certification training online program provides technical expertise in provisioning, operating, and managing distributed application systems on the AWS platform. The course covers advanced technical topics like CodeCommit, Codepipeline, CloudFormation, OpsWorks, Beanstalk and many more required to complete transition into an AWS Certified DevOps Engineer. After clearing the exam using the tactics and knowledge taught to you through this course, you will join an elite and professional group of certified AWS DevOps Engineer. Moreover, with most of the top MNCs and Fortune 1000 Companies requiring such certifications, possessing one has become a necessity in the current job market. 
Why should you take the AWS Certified DevOps Engineer course Certification? 
The technical and specialized skills provided by the AWS Certified DevOps Engineer course certification not only expands your professional capability but helps leverage your presence. Almost 800% of the Global Fortune 500 organizations have adopted DevOps by the end of 2019. 

The AWS DevOps certification training online certification is rated the most valuable courses by the IT certification of Global Knowledge Study.

Once you receive this certification, you'll be included in a higher scale pays scale, factoring that the AWS market is expected to reach over $236 billion by 2020-end at a CAGR of 22%. 
Features
Instructor-led Live Sessions
36 Hours of Online Live classes. Weekend Class : 12 sessions of 3 hours each. Weekday Class: 18 sessions of 2 hours each.
Real-life Case Studies
Live project based on any of the selected use cases, involving implementation of the various DevOps and AWS concepts.
Assignments
Each class will be followed by practical assignments which will aggregate to minimum 20 hours.
Lifetime Access
You get lifetime access to LMS where presentations, quizzes, installation guide & class recordings are there.
24/7 Expert Support
We have 24x7 online support team to resolve all your technical queries, through ticket based tracking system, for the lifetime.
Certification
Sucessfully complete your final course project and we will certify you as a DevOps Engineer.
Frequently Asked Questions (FAQs):
Our support system runs 24/7 and you can get all your questions answered over there.
With this course, you will gain an important IT Certification in the field of the AWS which will help you level up your familiarity with AWS DevOps Platform.
Absolute beginners to Cloud and DevOps can take up this course, either to improve their understanding of Cloud and DevOps or to gain the AWS Certified DevOps Engineer course.