ROBOTIC PROCESS AUTOMATION Training Using UIPATH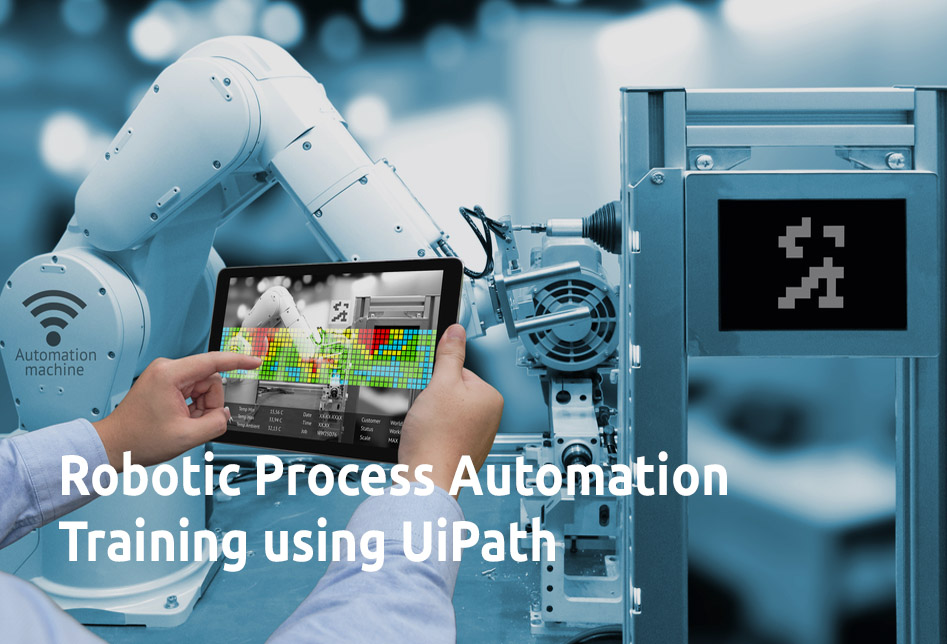 CertOcean's Robotic process automation training using UIPath is a certification course brought together by industry experts to empower professionals who wish to clear the UIPath's RPA Developer Advanced Certification Exam to drive RPA initiatives in the organization. The RPA course conducted online employs the modern UIPath that'll help you master the key concepts while designing an RPA solution, practice Image, and Text automation. The course is an online instructor-led Robotic process automation training that gives you real-industry level experience to make the most of your career.

Why should you go for Robotic process automation training using UIPath?
* As per Gartner, the robotic process automation market is highly accelerating in its potential and knowledge and will reach more than $1 billion by 2020. This limitless potential is one reason why you should opt for a Robotic process automation certification since 40% of large enterprises are adopting an RPA software tool, which was 10% a few years back.
* As per research boards, the robotic process automation market could be worth $6.7 trillion by 2025. This makes the Robotic process automation training using UIPath one of the most prized courses for a profitable career.
* Several companies employ Robotic process automation to mechanize the processing and validation of delivery claims, reducing goodwill's write-offs by $ 7.1 million. So, for professionals who wish to further their future into RPA, opting for Robotic process automation certification is the right thing to do.

Features
Instructor-led live sessions
24 Hours of Online Live Instructor-Led Classes. Weekend Class : 8 sessions of 3 hours each.

Assessments
Each class will be followed by a test to assess your learning.
Progressive Project
You will work on a progressive project using RPA concepts. Also, you will work on a real life project scenario at the end of the course.
Lifetime access
You get lifetime access to LMS where presentations, quizzes, installation guide & class recordings are there.
24/7 expert support
We have 24x7 online support team to resolve all your technical queries, through a ticket based tracking system, for a lifetime.
Certification:
Sucessfully complete your final course project and Edureka will certify you as a RPA Developer Using UiPath.
Frequently Asked Questions (FAQs):