$3499
$2790
-20% Off
Categories
Project Management
Implementing SAFe® 5.1 with SPC Certification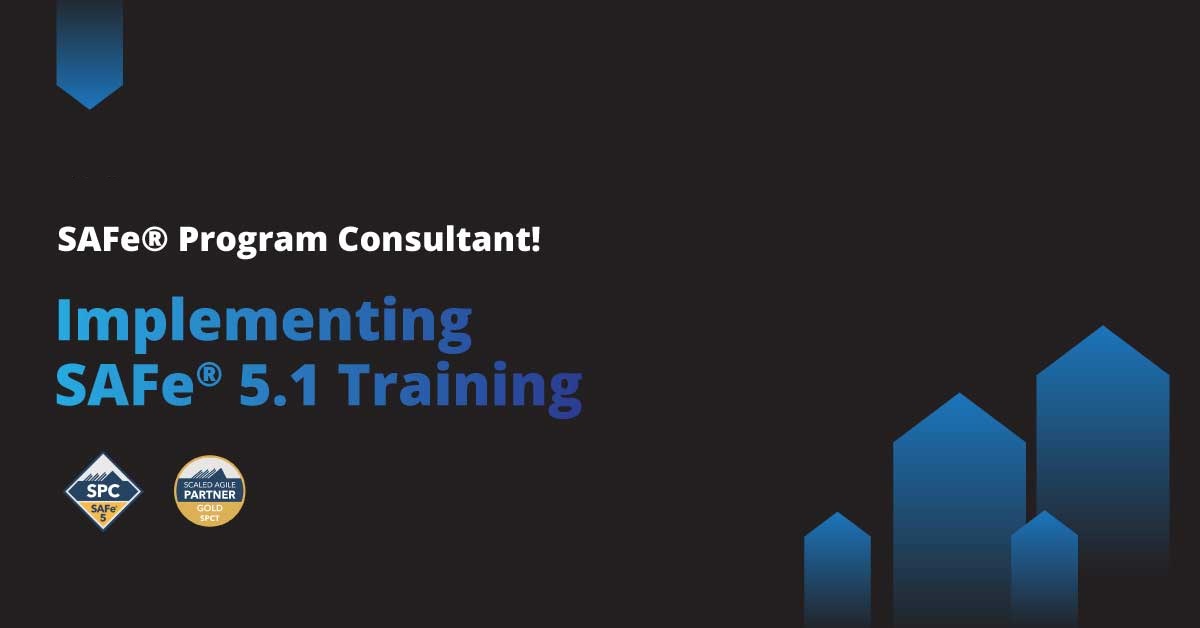 Implementing SAFe® 5.1 with SPC Certification
Lead change in a lean-agile transformation by becoming a SAFe Program Consultant
Successfully plan and coach SAFe transformations with SPC Certification
Learn to establish Lean-Agile Centers of Excellence and launch ARTs
KnowledgeHut is a Scaled Agile, Inc. Gold SPCT Partner
Master 123 the Scaled Agile Framework
Lead the lean-Agile transformation. Become a skilled SAFe® Program Consultant by getting a better understanding of the Scaled Agile Framework. Learn how to lead teams through a SAFe transformation in enterprises with distributed workforces. Learn and teach to design Agile Release Trains in SAFe enterprises with the SPC certification.
This four-day, interactive SAFe SPC course includes engaging real-world simulations and activities, you will learn to build the skills needed to coach teams through a SAFe transformation. Understand the different roles in SAFe, and how successful solutions are developed in a SAFe environment in the SAFe SPC Training.

The Certified SAFe® Program Consultant is a designation offered by Scaled Agile, Inc. to practitioners who complete a four-day SPC training by a SAFe® Program Consultant Trainer and demonstrate their understanding by passing the SAFe® Program Consultant certification exam. Scaled Agile Framework® (SAFe®), and SAFe® Program Consultant are registered trademarks owned by Scaled Agile, Inc.
Course Curriculum
Learning Objective:
Refresh your fundamental knowledge of SAFe practices and the components that go into a SAFe Transformation.
Topics
Introducing the Scaled Agile Framework (SAFe)
Becoming a Lean-Agile Leader
Creating High-Performing Teams and Trains
Experiencing Program Increment (PI) Planning
Releasing on Demand with DevOps
Building a Lean Portfolio
Leading the Transformation
Learning Objective:
Learn the steps in Implementing SAFe across the organization, the steps to be followed and getting the SPC credential.
Topics
Reaching the SAFe® Tipping Point
Designing the Implementation
Launching an ART
Coaching ART Execution
Extending to the Portfolio
Sustaining and Improving
Becoming a SAFe® 5 Program Consultant (SPC)
Features
Instructor-led live sessions
32 Hours of Online Live Instructor-led Classes. Training Schedule: 4 sessions of 8 hours each.

24/7 expert support
We provide 24/7 support to all the students, thereby resolving technical queries.

Scaled Community
Free 1-Year SAFe Community Membership

Frequently Asked Questions (FAQs):