Categories
Cyber security
Cyber Security Training and Certification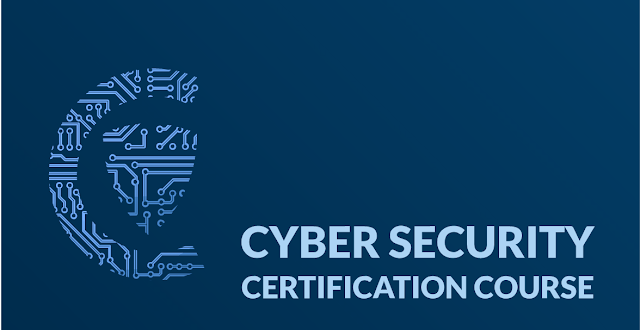 CertOcean's Cyber Security Training and Certification has been designed and implemented to help you establish a strong foundation towards your journey in the Cybersecurity domain. The Cyber Security certification online training will help you establish a strong foundation in concepts about Security essentials, Cryptography, Network Security, Application Security, Data & Endpoint Security, Cloud Security, Cyber Attacks, and Identity & Access Management. The concepts are explained via examples drawn from modern practice and augmented with hands-on exercises involving relevant tools and techniques. Post the completion; you will develop a way of thinking that is security-oriented, understand its adversaries, and build systems that can defend themselves against any attack. 
Take the first step to be certified in Cybersecurity and hands-on training with an ISO-Certified Partner and capitalize our strategies and tips to master the content.
Why should you take the Cyber Security Training Online?
It is used to test in-general knowledge of the essential concepts and implementations in Cybersecurity along with various tooling, and this Course will help you achieve that without prior experience. Cybersecurity professionals hiring has increased by 30% per year over the last five years. 
The best Cyber Security course online will help you capitalize on our strategies and tips to master the content. Moreover, the average salary for Cyber Security Specialist is over $110,000 per year in the United States and INR 900,000 per year in India. The number of unfilled cybersecurity jobs will reach 3.5 million in 2021. 
The global Cyber Security industry is growing tremendously and will cross the US $200 billion by 2020. With this Certification Course, you will get access to hands-on labs and resources and follow a well-defined structure around Assignments, Quizzes, and more to get you ready for the Certification Exam.
Features
Instructor-led live sessions
24 Hours of Online Live Instructor-led Classes. Training Schedule: 8 sessions of 3 hours each.
Assignments
Each class will be followed by practical training sessions for a better hands-on experience.
Lifetime access
Students will get lifetime access to all the course materials where presentations, quizzes, installation guides, and class recordings are available. 
24/7 expert support
We provide 24/7 support to all the students, thereby resolving technical queries.
Certification
Once you have completed your final course training and project, you will receive a certificate stating you are a certified Cyber Security Professional.
Frequently Asked Questions (FAQs):
There are no prerequisites for cyber security training online, and you only require a good Internet Connection with a Laptop.
With this Course, you will gain an essential Certification in Cybersecurity, which will help you level up your familiarity with various concepts and know-how of basic Cybersecurity Tactics and implementations
Absolute beginners to Programming can take up this Course to improve their understanding of Networking and Security or gain the Cybersecurity Certification.