Categories
Business Intelligence and Visualizations
Qlik view certification training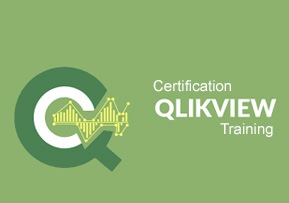 The Qlik view online training from CertOcean is curated by top industry leaders for professionals who want to become an expert in data visualization with Qlik View. This Qlik view certification training will help transform your career into a high-end and high-paying one. The course includes data about how to convert information into interactive charts and graphs using Qlik View features like object formatting, dashboards, system table, and incremental load. The Qlik view online course will help you learn professional expertise about Qlik View and help ace your growth as well. 
Why should you opt for Qlik view online training?
Most of the prominent and reputed companies in the world like Deloitte, Cisco, Qualcomm, Sony, AON, and many more amongst the list of Fortune 500 companies using Qlik for data interaction. This makes Qlik view certification training as a must for your career. 
As per Gartner's review, Qlik View is an established leader in 2017 for Business Intelligence & Analytics Platform. Therefore, the Qlik view online course is a good thing for your professional accomplishment, without a second doubt. 
As per top job boards, Qlik View professionals earn more than $122,000 per annum which is a good thing for professionals who are looking for a salary hike in their career. 
Features
Instructor-led Live Sessions
18hrs of Online Live Instructor-led Classes. Weekend class: 6 sessions of 3 hours each.

Real-life Case Studies
Towards the end of the Course, you will work on a real life case study.
Assignments
Each class will be followed by practical training sessions for a better hands-on experience.
Lifetime Access
Students will get lifetime access to all the course materials where presentations, quizzes, installation guides, and class recordings are available.
24/7 Expert Support
We provide 24/7 support to all the students, thereby resolving technical queries. 
Certification
Once you complete your final project, you will receive the Qlik view certification training from CertOcean.
Frequently Asked Questions (FAQs):