Categories
Cyber security
AZ-500: Microsoft Azure Security Technologies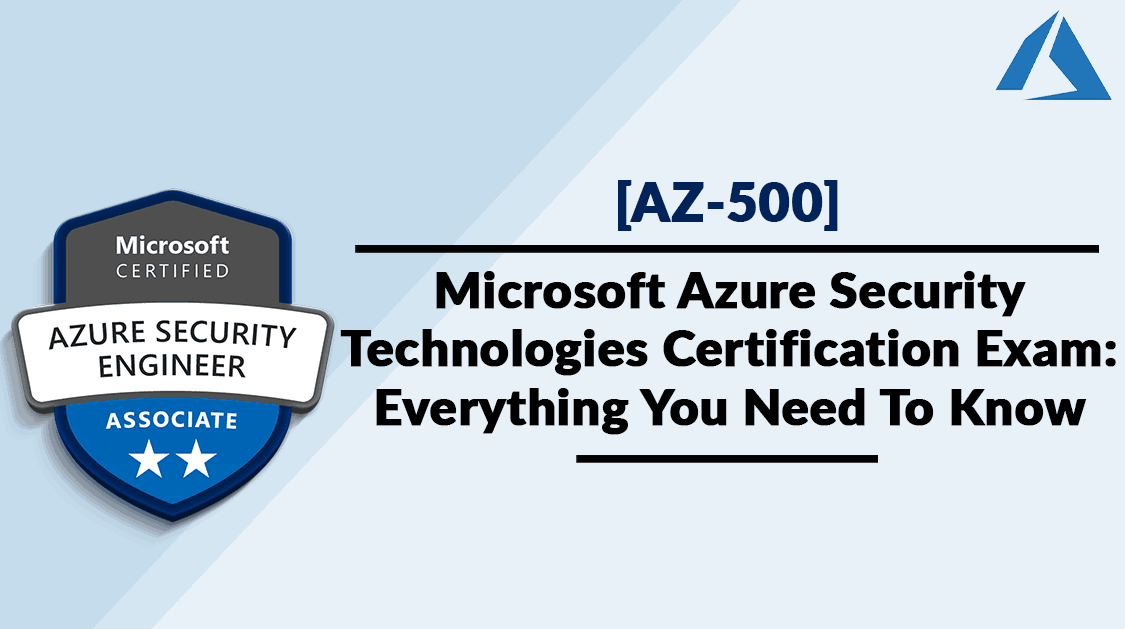 AZ-500: Microsoft Azure Security Technologies Course Overview

CertOcean AZ-500 exam training will make you proficient in numerous Azure methods and concepts, such as security layers, AD Connect, Network Watcher, VM storage, Docker, Git, Kubernetes cluster, Cosmos DB, etc, which helps to crack azure security engineer associate Certification.
Microsoft Azure Security Technologies Certification Training
Irrespective of your organization, whether it belongs to an SMB, Large MNC, or a Government agency, everybody is moving to the cloud. With the increase in data breaches and cybersecurity attacks worldwide, it is paramount to secure assets for an organization to achieve data integrity. In this regard, Microsoft Azure Security Technologies AZ-500 is the best course for both individuals and enterprise teams to achieve a secure cloud infrastructure. Participants who take up this Microsoft Azure AZ-500 course will receive a copy of the course material and receive a course completion certificate from a Microsoft Gold Partner.
Course Description
Participants who take part in Microsoft Azure Security Technologies AZ-500 training will learn about:
How to describe specialized data classifications on Azure
Managing Azure identities and access
Identifying Azure data protection mechanisms
Securing data and applications on Azure
Describing Azure security services and features
Securing internet protocols and implementing them on Azure
Features
Instructor-led live sessions
30 Hours of Online Live Instructor-led Classes. Training Schedule: 6 sessions of 5 hours each.

Assignments
Each class will be followed by practical training sessions for a better hands-on experience.

Lifetime Access
Students will get lifetime access to all the course materials where presentations, quizzes, installation guides, and class recordings are available.

24/7 expert support
We provide 24/7 support to all the students, thereby resolving technical queries.

Certification
Once you have completed your final course training and project, you will receive a certificate stating you are a certified Azure Security.

Frequently Asked Questions (FAQs):