Categories
Project Management
Leading SAFe® 6.0 Agilist Certification Training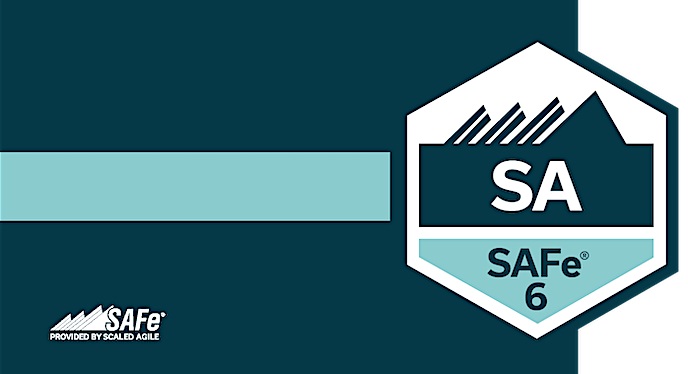 Leading SAFe 6.0 w/ SAFe Agilist Certification Training
During this two-day course, attendees gain the knowledge necessary to lead a Lean-Agile enterprise by leveraging the Scaled Agile Framework® (SAFe®) and its underlying principles derived from Lean, systems thinking, Agile development, product development flow, and DevOps.
Participants in the class gain insights into mastering Business Agility in order to thrive in the competitive market. They discuss how to establish team and technical agility and organize and re-organize around the flow of value. They also learn and practice the skills for supporting and executing PI Planning events and coordinating multiple Agile Release Trains (ARTs). Participants in the class explore the importance of adopting a customer-centric mindset and design thinking approach to agile product delivery. Learners also develop an understanding for implementing a Lean Portfolio Management function in their enterprise.
Why you need a SAFe® Agilist certificatio

n
The Leading SAFe® certificate has become the benchmark for Lean-Agile enterprises. It widens your scope in the industry both in terms of value and career opportunities. The Scaled Agile Framework (SAFe®) is the most widely adopted enterprise Agile approach according to most survey data, with 33% using it according to a Forrester Survey on Global Agile Software Application Development.
Course Curriculum
Get introduced to the Scaled Agile Framework and understand the importance of mastering Business Agility to thrive in the digital age. Learn how to establish team and technical agility and dive deep into Program Increment (PI) Planning.

Topics
Introducing the Scaled Agile Framework (SAFe)
Becoming a Lean-Agile Leader
Establishing Team and Technical Agility
Experiencing Program Increment (PI) Planning
Gain insights on building a Continuous Delivery Pipeline and instilling a DevOps culture in your organization. Understand Lean Portfolio Management and the steps needed to implement this function in the Enterprise.
Topics
Releasing on Demand with DevOps
Building Business Solutions and Lean Systems
Implementing Lean Portfolio Management
Leading the transformation
The course curriculum is aligned with the latest release of SAFe 6.0 .
Course Description
We offer Leading SAFe® 6.0 Training with SAFe Agilist Certification, a 2-day training program that would get you the theoretical and practical basics of the Scaled Agile Framework® (SAFe). The training helps you lead agile transformation within your enterprise using the Scaled Agile Framework and its underlying principles of lean thinking and product development flow.
The Scaled Agile Framework (SAFe) is a knowledge base of proven, integrated principles, practices, and competencies for achieving business agility using Lean, Agile, and DevOps.
Features
Instructor-led live sessions
16 Hours of Online Live Instructor-led Classes. Training Schedule: 2 sessions of 8 hours each.
Certification
Once you have completed your final course training and exam, you will receive a certificate stating you are a Certified Scrum Master.
Community
Get free access to SAFe® Community Platform
Frequently Asked Questions (FAQs):