Categories
Cloud Computing & DevOps
Salesforce Admin 201 Certification Training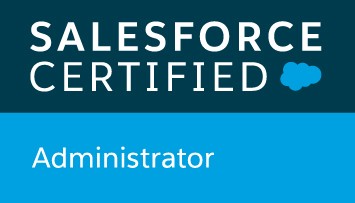 The Salesforce admin 201 certification Training course is curated online by CertOcean will help you become an expert in the same domain and help you master topics like distinguishing different Salesforce building blocks, Automation alternatives, Sales Cloud and Service Cloud modules, Reports, Data and Security models, and Dashboard. This course is perfect for learners who wish to work in the Salesforce domain as an administrator. The Salesforce admin certification training will help you ace your professional career and join the elite group of Salesforce administrators training. With CertOcean's course curriculum regarding Salesforce admin certification course will bless your career with the necessary pump. 
Why should you go for Salesforce admin 201 certification?
As per the top job boards, there has been a 200% increase in jobs related to the Salesforce domain since January 2016. This fact makes the Salesforce admin online course a must for your professional growth and upliftment. 
Several Fortune 1000 companies and other companies like Intel, Schneider Electric, VMware, Zendesk, HubSpot, Tableau are using the Salesforce network.
As per researches, post completion of the Salesforce admin certification online training, a Salesforce Administrator Certification salary is approximately $89,720. 
Features
Instructor-led Live Sessions
There will be 10 instructor-led interactive online sessions of 3 hours and 15 sessions of 2 hours for weekend and weekday batches
Real-life Case Studies
Towards the end of the training, you will be working on a project where you will create a custom app on Event Management.
Assignments
Each class has a quiz which shall be finished before the next class and helps you to apply the concepts taught during the class
Lifetime Access
You get lifetime access to the LMS. Class recordings and presentations can be viewed online from the LMS.
24/7 Expert Support
We have 24x7 online support team to resolve all your technical queries, through ticket based tracking system, for the lifetime
Certification
Once you complete your final project, you will receive the Salesforce admin 201 certification training from CertOcean.
Frequently Asked Questions (FAQs):