SQL Essentials Training & Certification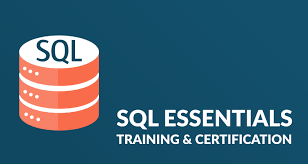 CertOcean's SQL essentials training & certification is sought after web development jobs, web programming, data analysis, and reporting professions. Figure out how to start scripting SQL (Structured Query Language) utilizing Microsoft's SQL Server Management Studio without any preparation or knowledge with SQL Essentials instructional class's assistance.

Why opt for SQL Essentials?
* SQL essentials training & certification are profoundly searched after web programming, development and data analysis, and reporting professions.
* SQL essentials training & certification is one of the most desired aptitudes and skills by recruiters.  
* Remuneration of SQL Developer is $85,599 - Indeed.com.

Independent, Self-Paced Online Classes
Online Self Learning Courses are intended for self-coordinated preparation, permitting members to start whenever the timing is ideal with organized practice and review the exercises to fortify learning. You'll learn through recordings, PPTs, and complete tasks, projects, and different activities intended to upgrade learning results, all on the occasion that is generally advantageous to you.

Features
Self-Paced Training
You will undergo self-paced learning where you will get an in-depth knowledge of various concepts that will be covered in the course.
Real-life Case Studies
Towards the course's finish, you will be taking a shot at a project that will test whether you can implement the techniques learned during the course.

Lifetime Access
You will get lifetime access to all the discussions, videos, and other learning substance inside the Learning Management System.

Certification
We ensure you as a specialist and certified expert in SQL based projects, and our expert panel reviews the project.

Discussion Forums
We have a network discussion community for every client that further encourages learning through interactions and knowledge sharing.
Frequently Asked Questions (FAQs):