$299
Categories
Big Data and Analytics
Apache Kafka Certification Training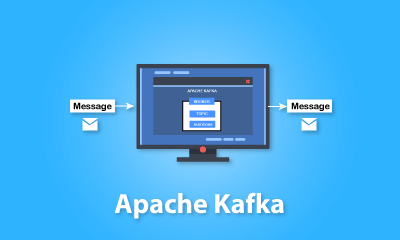 If the candidate takes the CertOcean's Kafka Certification Training course, he/she will learn about configuring the Kafka Cluster, the architecture of Kafka, Kafka Producer, and Kafka Customer. Also, the candidate will learn how to monitor Kafka. The CertOcean's Kafka Certification Training course aims to give knowledge about the integration of Kafka and Storm and Spark, Hadoop, to understand how to understand Kafka streaming with the APIs. You can also try streaming on Twitter with the help of Kafka. 
Why should a candidate adopt Apache Kafka?
The significant data space users heavily depend on the Apache Kafka certification and rely on Kafka to move an enormous data size within a couple of seconds, which gains users' interest in Kafka certification.
The following are the popular giant companies names which use Kafka to move big data:
Uber

Linkedin

Yahoo

Twitter

Netflix

Airbnb
If the Software engineer knowing is
Apache Kafka
course certification will get an average salary of $87500 per year.
Features
Instructor LED Sessions
These sessions will provide an overall total of 30 hours of training sessions with expert advice and expert explanation online.
Assignments
Each class has practical assignments which shall be finished before the next class and helps you to apply the concepts.

24 X 7 Expert Support
We have 24x7 online support team to resolve all your technical queries, through ticket based tracking system, for the lifetime.
Real-life Case Studies
Live project based on any of the selected use cases, involving implementation of Kafka concepts.
Lifetime Access
You get lifetime access to Learning Management System (LMS) where presentations, quizzes, installation guide & class recordings are there.
Certification
CertOcean certifies you as an Apache Kafka expert based on the project reviewed by our expert panel.
Frequently Asked Questions (FAQs):