Categories
Cloud Computing & DevOps
Microsoft Certified Expert - Azure Solutions Architect (AZ-303 & AZ-304)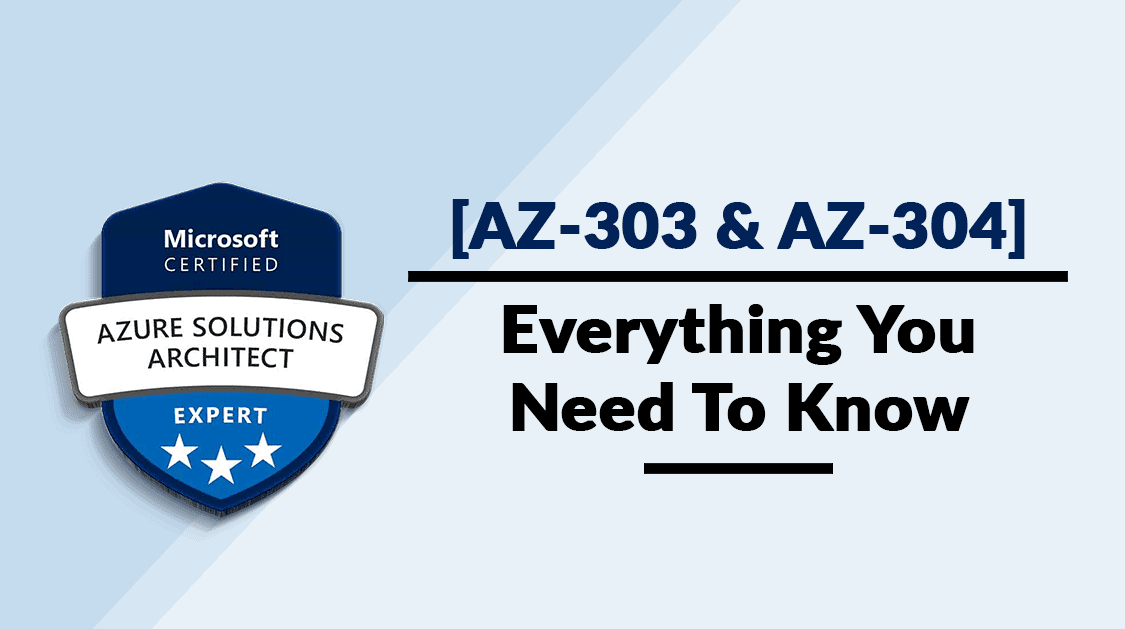 CertOcean's Microsoft Azure Solution Architect Certification Training has been uniquely formulated by experienced industry professionals as per the eclectic demands and requirements of the highly competitive industry. Microsoft Azure Architect Technologies (AZ-303) Exam – Part of Azure Solution Architect Certification (Expert-level) shall be a cakewalk for an individual who undertakes this extremely result oriented course. A student would be able to frame and design dynamic cloud solutions via Azure services. Furthermore, this Azure Architect Certification course shall assist an individual in using modern networking configurations, plan authentication and seeing the infrastructure security, using PaaS solutions and several other wide-ranging services in order to render end-to-end cloud solutions.
Why should you undertake Microsoft Azure Solution Architect Certification?
• It is estimated that the eclectic and limitless worldwide public cloud services market shall expand from 182.4B in 2018 to $331.2B in 2022, thereby attaining a 12.6% compound annual growth rate (CAGR) - Forbes.com
• Furthermore, as per Indeed.com, the average salary of a Cloud Architect roughly ranges from $114,560 per year to $158,073 per year. 
• The most renowned EY, NBC Sports, Citrix, 3M, Heineken, TCS, Infosys, UST Global, Mindtree, Wipro, and umpteen other worldwide MNC's use Azure across industries.
Features
• Instructor-led Live Sessions
30 Hours of Completely Online, Live Instructor-led Classes. 
Schedule of Training - 10 detailed sessions of 3 hours each.

• Assessments
Each class would be followed with a quiz to fathom the learning and overall progress of the learner.
• Lifetime Access
The learner shall have lifetime access to LMS wherein presentations, installation guides, quizzes, and class recordings would be available.
• 24 x 7 Expert Support
We have an active, 24x7 online support team to help and resolve all the technical queries of a learner via a ticket-based tracking system.
• Certification
The learner shall be awarded with a sublime Certificate for attending training on Microsoft Certified Expert: Azure Solutions Architect (AZ-303).
• Forum
We have a large community forum for all our learners that further helps learning by virtue of peer interaction and knowledge sharing.
Frequently Asked Questions (FAQs):