Categories
Data warehousing & ETL
Informatica Certification Training Course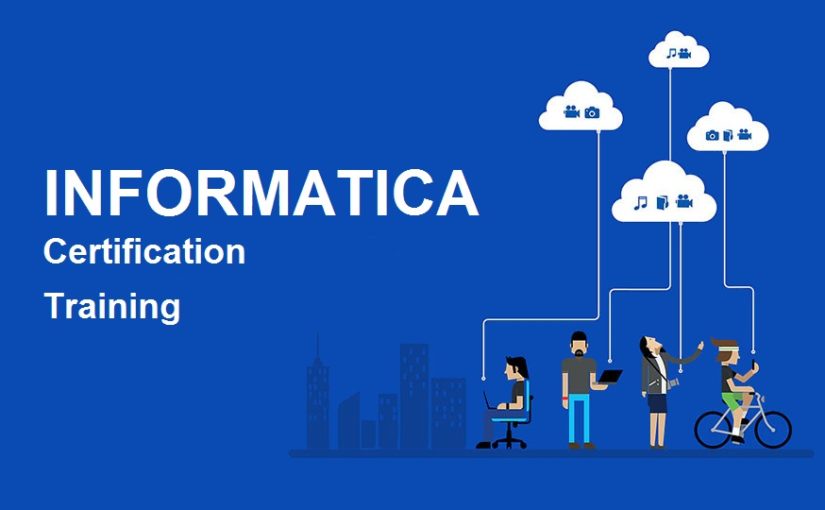 Intended to meet the business benchmarks, CertOcean's Informatica certification training is curated by top industry specialists. So, this Informatica certificate online course is completely vivid as well as encourages you to ace Data Integration ideas. For example, Data Mining and ETL utilizing Informatica PowerCenter. So, this Informatica certification training internet training is life. A teacher drove and causes you to ace key Informatica ideas with active showings. So, enlist now in this online Informatica certification training course and become a guaranteed Informatica designer with CertOcean.

For what reason should you take Informatica?  


* GE, eBay, EMC, PayPal, FedEx, Siemens, BNY Mellon, and other top Fortune 500 organizations use Informatica certification training.
* Informatica certificate experts earn up to $130,000 every year, proving the need and demand for Informatica certification training.
* As per top industry experts, Informatica is becoming a necessity in the IT Landscape, which is why opting for this certification will provide better and profitable job prospects in top MNCs.

Features
Instructor-led live sessions
42 Hours of Live Instructor Classes. Weekend class : 12 sessions of 3.5 hours each and Weekday class : 21 sessions
Real-life Case Studies
Towards the end of the training, you will be working on a project where you will create a Sales Data Warehouse and Analyze Retail.
Assignments
Every class will be followed by practical assignments which aggregates to minimum 40 hours.
Lifetime access
Students will get lifetime access to all the course materials where presentations, quizzes, installation guides, and class recordings are available.

24/7 expert support
We provide 24/7 support to all the students, thereby resolving technical queries.

Certification
Once you complete your final project, you will receive the Informatica certification training from CertOcean.
Frequently Asked Questions (FAQs):